The moment I have been waiting for all month…It's payday (technically the 20th)!!
Ok, Ok – It isn't quite that much that I can afford to buy you all cars.  🙂
As I have mentioned in previous posts, I get paid only once a month (minus the few month shit show I cursed upon myself).  Because of that, payday is like Christmas around here.  On the eve of, you can often find me baking cookies, caroling from door to door, and waiting for ole' St. Nick to electronically deposit my check as the clock strikes midnight.  It's a BIG deal!  But once it's here, what do I do with my hard-earned cash?
Well, let's start with a little confession...I don't use a budget.  I know, I know – how can I write about FI without a stinkin' budget?  It's just not my style.  But, don't you worry, my finances are not in complete anarchy.  I have a nonbudget system that has worked pretty well so far and it all started with tracking.
At the end of last year, I began tracking my spending.  Every dollar I spent was put into my handy-dandy spreadsheet and tallied up at the end of the month.  I thoroughly enjoyed filling in each blank spot (yes, I'm a nerd) and seeing the grand total automatically tallied at the end of each month.  What I didn't enjoy was seeing how much money I was wasting shopping all high falutin at Whole Foods and enjoying lunches out with my day drinking gals – the flight attendant life creates many occasions to sip wine at 11am 2pm on a weekday…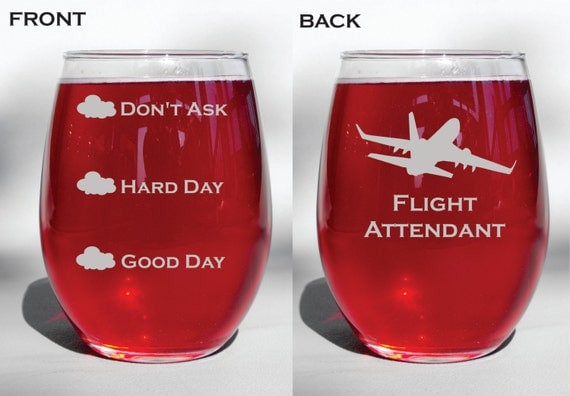 Life was expensive!  Money was pouring out of my wallet, into my glass, and down my gullet.  You see, when your job is extremely flexible, you can pretty much find any reason not to go.  Weather sucks, the dog is lonely, boyfriends neighbors sister has a birthday…all great excuses to be lazy.  With a lazy girl schedule comes an emaciated paycheck.  Though I wasn't scraping bottom, I knew that my days out were time that could better be spent working and making money instead of eating it.
I decided to buckle down and get serious about my savings.  I promised myself I would work 100 flying hours a month and in doing so I have created a pretty steady income compared to years prior when I fluctuated between 40-60 hours a month.  I literally bumped my income about 50% causing my savings rate to jump to 75%!!  
But back to the nonbudget…
Being its payday, I thought it would be a great time to walk through a flow chart of my income and how it gets dispersed to my various accounts.  For the sake of this breakdown, we will be talking about my flight attendant income – no side gigs or other monies included.
First off, by the time I get my paycheck, several deductions have already been made:
401k – 20% until the end of the year when I bump it up if needed in order to reach the full 18k.  My company matches an additional 9.6% of my income – cha-ching!
ESPP – $300 per paycheck.  We buy the stock at a 10% discount. 🙂
HSA – About $190 per paycheck to max out at the end of the year.  Our company gives us $400 at the start of the year to participate + $250 to participate in a wellness program.  That's $650 right off the bat!!
Next, after all, that is taken out, the rest is up to me.  I set up 4 direct deposits to different accounts which in turn creates a little fence around my spending.  
Savings 1 – $1000/month at a 4% interest rate (compounded monthly) up to 25k
Savings 2 -$25/month in the same bank as above…thanks, credit union!!  This account is close to the maximum 25k but I still need a direct deposit to qualify for the 4% so I only add $25 a month.
Investment accounts – $500/month (brokerage and Roth IRA)
Checking account – the rest!
So you see, I guarantee myself $1525/month of savings (in addition to the pretax investments above).  My savings and investment accounts are funded first and whatever is left over goes directly into my checking account.  Due to my expense tracking, I know that my spending is around $1500 a month so I set that as my fence perimeter.  When the last of my paycheck is deposited in the checking account, one of the 3 scenarios below occurs:
If the balance starts at $1500 I know I am in a good spot.
If it's less, I know I need to buckle down that month – no unnecessary spending!!
If my balance is more than $1500, I skim the extra off the top and throw it into my Roth (until it is maxed), my investment account, or my travel account if a trip is coming up (I don't let money sit there due to the abysmal interest rate).
***One thing I NEVER do is take money from my savings or investment accounts.***
If I am in a pinch, I use my credit card for points and pay it off in full with the next paycheck to avoid added interest.  If it means I have to pick up an extra trip to afford it, I will.  The ONLY reason I would touch my savings is for a down payment on a property or a medical emergency.  I'm strict that way.  🙂
So what do you think?
** Do you have any exceptions to touching your savings?  Do you break down each expense into a budget or do you fence your spending like I do?  Do you need help creating a fence for your spending?  If so, please reach out!  🙂 **
Until next time…