This is it – the big weekend of Hallows Eve.  With Halloween being on a weekday, most parties will be taking place this weekend.  For those of you last-minute costume people,  I took to Pinterest to find some great frugal ideas for your costuming delight.
Obviously, money related first…Parents, you can be bandits and make your kid the loot!
Low budget?  I found just the thing!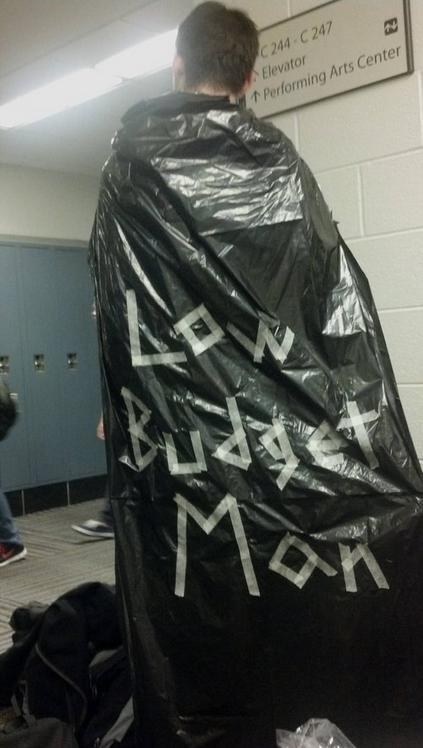 Teenagers?
Are you good with makeup and shading?
Need something for the kids?
Adults only?  How about a zipper face?  This one has been haunting me for years…
So what do you think?  Have any costumes to share?  I will be working on Halloween so we are pretty much limited to tights or aprons, but don't you worry – my overnight is in San Juan, Puerto Rico.  I think my costume will be a beach bum.  🙂
Until next time…