Welcome to my new (and hopefully sporadic 😉 ) series, Adventures in Landlording.
Anyone who has ever been a landlord knows unexpected issues occasionally arise.  Wearing my landlord hat, I personally have dealt with 3 am lockouts, bounced checks, plumbing issues, fire issues (it was actually a pizza that set a fire in the oven while my tenant was passed out on the couch), and broken appliances.  There is no way to guard yourself against said issues so it's best to be in the mindset of rolling with them.  Of course, you can mitigate your personal impact by hiring a management company to handle your properties, but what fun would that be?!
The "Leak"
It's been a few years since I've been a landlord but I am happy to see not much has changed.  Only 2 weeks in with my new tenant and the adventures have already begun…
Yup – with this one text it was obvious we were both going to have a case of The Monday's.
After assessing where the water was coming from, I called my plumber to give him the scoop.  Luckily, he was nearby and not busy because as my conversation with my tenant continued I gathered that her original "leak" was more of a cascade…
This pic was taken after she tried to slow it down with tape.  Tape.  Like, packing tape.
Mind you, I just painted the bathroom (including the baseboards behind the toilet) a mere 3 weeks ago, getting deep down and personal with the back of that toilet, and I can assure you there was not a single spot of water in that area.  I was a bit perplexed at how things could go from dry to soaked in a matter of weeks but, then again, you never know!  Crazy shit happens.
When my plumber called an hour later he let me know the real cause of the leak.  Apparently, my tenant was trying to install a bidet.  Now, I am all for cleanliness, but you should really know what the fuck you are doing before screwing around with the plumbing (and electricity for that matter).  Her first downfall was not turning off the water supply.  The second was not realizing that her connection was the wrong size.  Both rookie mistakes but forgivable, after all, much of what I know was learned through trial and error (mostly error 😉 ).
After the conversation with my plumber, I was told there would be no lasting damage and he informed me that she likely wouldn't be trying her hand at plumbing in the future after he gave her a stern talking to about the dangers of winging it on others plumbing.  I have a feeling she understands that wet wipes are a better way to go for that fresh clean feeling.
Regardless, crisis averted.  Or so I thought.  Let's never forget that shit water trickles down…
Fuck.  I responded back to Kevin on the third floor (isn't he the nicest?!) and let him know the "leak" was now fixed and we would be taking care of any NEW damage to his property.  Side note on Kevin:
Unfortunately for Kevin, this is not the first go around with water issues from my condo.  Before I bought my place in 2014, the prior tenants had some kind of plumbing leak that caused damage to the ceiling in Kevin's bathroom. The former owner of my unit fixed the issue but not the damage.  For 4 years, Kevin has had a hole in the ceiling of his bathroom (which explains why I can hear him singing in the mornings and why I also smell cigarette smoke and cologne when his roommate is in their bathroom getting ready).
I had no knowledge of this past issue until Kevin brought it up to me a year or so ago.  Had I known, I would have made sure the former owner paid for the damage prior to closing on the unit.  But that wasn't the case.  Also, Kevin is a tenant and his landlord has never contacted me regarding the previous issue or any agreement with the former owner.  At this point, I feel bad but I know that it is not my responsibility.  I did, however, ask for a photo of his ceiling for future reference but he has yet to send it.   No one seems all that concerned to get it fixed so why should I be?
While waiting for Kevin to get home and access the damage for himself (his roommate had originally alerted him), I was contacted yet again.  This time by the building management.  Apparently, the second-floor unit had called the management emergency hotline to alert them to a leak in her bathroom (directly 2 floors down from mine).  Water was dripping from her light fixture on to the floor.
Seriously???
After contacting the 2nd floors owner, I got his tenants information so I could deal with her directly.  I told her the leak was now fixed, asked her to send me a pic of any damage, and assured her we would take care of it immediately.
Thankfully, there was no damage to the ceiling through the light didn't fare so well as the fixture seemed to burn out. We decided the best thing to do was wait for it to dry and then assess the damage.  A new light fixture is one thing, new electrical another.
In the meantime, Kevin returned home to update me on his situation.  His roommate had already cleaned the water on the ground and vanity and there looked to be no further damage.  Apparently, it pays to keep a hole in your ceiling for 4+ years (though I am not so sure the spider factor would be worth it for me -yuck!).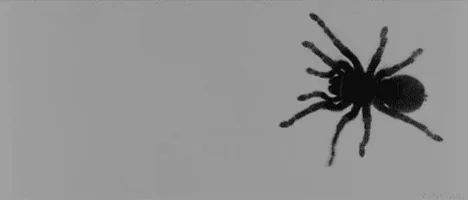 Days went by while we waited out the fixture in the second floor unit and today, 1 week later, I got the email I had been hoping for:
What a relief!!!
There are many valuable lessons to be learned from this experience:
If you are going to install a bidet, make sure the connection is the right size and TURN THE FUCKING WATER OFF before disconnecting.
If you are to have a leak, make sure tenant below has a hole in their ceiling so as not to damage their unit.
 Packing tape does not fix plumbing issues
If you have to call a plumber, make sure said plumber accepts beer as payment.  😉
---
Not a bad outcome for my tenant's first emergency call.  I am hoping not to hear from her again for at least another month.  I'll be sure to keep you posted!!
** Are you a landlord?  What interesting emergency calls have you received?  Tenant??  What interesting calls have you made (the more shameful the better!)? Let's chat in the comments below! **
Until next time…
*Shameless affiliate link but I know you were hoping for a visual…and your very own bidet!  Any income earned goes directly back to the running of this blog so THANK YOU in advance for your support!  Xoxo, Miss Mazuma