I was listening to a Mad Fientist episode the other day and was thrilled to hear the guest, Chris Hutchins, speaking about a habit I too have formed for myself over the years.  He was saying that each month he does one thing significant so he can look back on his life and know that he made the best of it.  He can pinpoint exactly what he was doing at the time – whether it be learning a new task, breaking a bad habit, or volunteering on a project.  I too have adopted this idea throughout the years, I just never wrote it down…until last year.
At the start of 2017 I took a normal size calendar ($1 at Dollar Tree), cut all the months apart, and pinned them to our bedroom wall (very romantic – in hindsight the kitchen would have been better) – 3 across, 4 down.  In a few minutes, I had a giant wall size calendar to keep track of our crazy lives.  My work trips, my boyfriends (John) work trips, Dr appointments for us and the boys, birthdays, anniversaries, sleepover's (for the kids, not us), vacations, dog walkers – everything went on the calendar.  Important things were highlighted and slowly, one by one, the days were crossed off.  This method made it super easy to see everything at a glance and make sure I was accomplishing all of the things that I had set out to do.
I won't bore you with the details, but a few of my highlights from 2017 are as follows:
Multiple meetups hosted by yours truly via the Rockstar Finance Forum – heck, I even crashed one in MSP!
Travels abroad to Cuba, Budapest, and Prague
The almost purchase of a caboose (more on that soon)
Community-based events like Camp Mustache, Lola Retreat, and FinCon
More charitable donations than ever before including Houston Food Bank, Red Cross, Ronald McDonald House and PAWS (you know I can't forget the pups!).
A last-minute opportunity to attend Tony Robbins' seminar Unleash the Power Within (UPW)… (also, more on that soon!)
And taking my mom on a day trip to NY to do a crown tour of the Statue of Liberty
I also had the opportunity to meet several friends during overnights from work.  Anyone care to guess who is responsible for this madness??
In 2018, I would like to shake things up to my calendar method by adding additional categories to each month.  Volunteer once a month, read a book, visit someplace new, take someone to lunch, learn a new skill.  I want to practice living my whole life (mind/body/spirit) on a regular schedule.  Balance is not my favorite word because it puts pressure on people to make things perfect.  Perfection is annoying – I know, I tried to attain it for many many years.  Instead of trying to balance, I finally have a tool that seems to be working a bit better…
At UPW, we did an exercise called the Wheel of Life.  Basically,  we wrote on a scale of 1-10 what level we felt we were in each section of our lives including finances (9!), work, time, relationships, and more.  The premise of the exercise is to point out which areas of our lives show some weakness and where are our strengths.  Instead of trying to get each level to a 10, they said to raise the lower levels (our weaknesses) to the higher ones before trying to raise the higher ones (our strengths) to 10's.  The theory is that a wheel won't roll until the edges are smooth.  If you are a 1 in one category and a 9 in another, making the 9 a 10 only makes the edge sharper.  Round it out, bring the 1 up.  Try to raise your weaknesses to your strengths, don't focus on making your strengths stronger.  Novel idea.  Why didn't I think of that??
I have my worksheet from the seminar and plan to use it for an upcoming post so I don't want to dig too deep here, but shifting my mindset to this exercise has become invaluable to me.  That in itself could have paid for the cost of the ticket!
Anyhoo, personal goals moving forward are as follows:
Lose the 10 lbs I managed to put on this year.  Not sure what happened and as much as I would like to attribute it to age I am pretty sure that isn't the case.  Regardless, it goes hand in hand with the next one…
Make an effort to get outdoors at least ONCE per day despite the weather – letting the dog out to pee doesn't count.  😉
Find projects to keep my mind/hands busy.  My job is wonderful but it doesn't fulfill certain aspects of my nature.  I love to create things – like, real tangible proof of my usefulness.  I have a special project coming up that I can't wait to get my hands on and share with you and another on the line after the first is done (provided timing works out)!
Ditch the negative, focus on the positive.  Have y'all read The Happy Philosopher's post on Alligators and Kittens??  One of my favorite people I met this year and hands down one of my favorite posts.
——————–
And now for the Money, Honey…
Anyone who is reading a personal finance blog most likely has several finance-related goals set for themselves such as a specific net worth or income, savings rate, yearly spending or debt pay off.  Here are my goals from 2017 in order of what I feel is most important:
INCOME
Since I am not salary, I always set hourly goals for the year.  My goal in 2017 year was the same as 2016 – work 100 hours a month.  As of a few days weeks ago, the final tally is in: 1223.12 hours.  ROCKED IT!!
Despite working 100 hours less this year (2016 = 1336.80), I still managed to make more in 2017 than I did in 2016, thanks in part to our retro pay at the start of the year plus a minor bump in pay.  According to my year-end pay stub, I earned 9k over 2016.  My side hustles also got a little bump and came in a few hundred more than last year ($11655).  Here's the thing – you can make TONS of money year after year but none of it matters if you don't know where it is going.  This leads me to my second goal…
SPENDING
This is the bar that changed the most in 2017.  After last years method of being a tightwad, I finally let loose to see what would happen.  Not much, it turns out.  I was still my frugal self, preferring low-cost activities and cheap travel to expensive nights out with my spendy friends.  I also took the opportunity to immerse myself in this community EVERY chance I got (if you're sick of seeing me, I'm sorry).  What I didn't do was hem and haw of every single purchase or expense.  If it made me happy, I did it.
2016 spending = 18278.79 (avg $1523/mo)
vs
2017 spending = 23462.89 (avg $1955/mo)
Ouch!!  That's an increase in spending of $5184.10!!!  But hold on a sec, those numbers don't tell the whole story.  Most of the excess spending is well justified…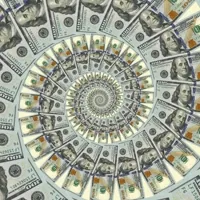 In 2017, I went from paying for my condo in the city to paying for my condo + paying rent at John's place in the burbs, therefore, adding an additional $4198.83 to my total.  In September, I finally got the chance to rent my condo and the new tenant is paying $975/month.  As an added bonus to the tenant, I now benefit from not having to pay the gas and electric for my unit which in 2017 cost me $491.31.  All this being said, my yearly expenses would have been around $19562.89 if I had factored in my tenant's rent.  I'm hoping to have the kinks in this equation worked out for my 2018 tally.  🙂
SAVINGS RATE
In 2016, I set a savings rate goal of 75%.  I calculated my savings rate with my 401k and without it, then averaged those totals to get 75.03% (without 401k was 71.95% and with was 78.11%).  All that is fine and dandy going from month to month on hourly pay, but the end of the year totals are the true number to be looking at.  In an effort to simplify, this year I decided the only number that matters is my savings with the 401k (though I still track the other + with my match).  I set the same goal of 75% for 2017 and came up with…
Income: 89496.82
Savings: 67994.68 = 75.9% 
It is always my goal to have every cent accounted for but sometimes I slip (especially when cash is involved).  Now that you have seen all my numbers, taking my spending into account, it would seem there is an additional $1961.35 unaccounted for.  If you number freaks want to get geeky, I am happy to assist.  At the start of 2017, I had $1607 in cash.  At the end, I had $267.  That accounts for $1340 in money magically diverted to savings.  The other $621.35 is a sheer mystery but most likely due to random cash I made/found/or was gifted over the past year.  I am never concerned unless my numbers show a huge deficit.
NET WORTH
At the start of last year, I pulled a nice round number out of thin air, set it as the lofty net worth goal for myself, and hoped to hit it. I didn't…I came up a couple thousand short (perhaps I should have worked those extra 100 hours!).  The thing is, I reached for the stars and landed in the clouds but I am still over the moon about it…if clouds were to exist over the moon (too much??).  Thanks to the insane stock market this year, I got veeeeeerrrrryyyyy close to achieving what I thought was damn near impossible.  What was the number?  I'll never tell (though past me did in a prior post if you care to find it).
Here is the fab news – with all that stock market push I am a couple of months away from hitting my original FI number!!  YEAH!!  And now for the reality, that is no longer a realistic number.  What I realized halfway through 2017 is that I wanted to focus on a higher quality of life than what I had originally planned for.  It isn't that my plans starting out were bad, it's just that I was operating from a different point of view back then.  I was trying to figure out what was the lowest cost of living I could survive on.  Now I want to know the lowest cost of living I can thrive on.  Both important numbers to know.  I must repeat the very important lesson that I learned last year – DO NOT FRUGAL YOURSELF INTO A CORNER.  This will continue to be my mantra in the future.
——————–
These goals and numbers are benchmarks for me and are flexible with my goals in the future.  Many of us are on a journey to financial independence.  Some of us are planning to retire.  Others are just trying to get their shit together enough so they can breathe (BEEN THERE!!).  Reading this post at all means you are actively doing something to strengthen your game.  Maybe you are deciding what areas are important to focus on or what things you can loosen up (can I tell you how much better I felt about finances in 2017 compared to 2016?!).  Maybe you are just curious how/what others are doing on their journey.  Maybe you need inspiration.  Maybe you are just stalking me.  😉 Whatever your reason for reading, remember that all this shit is personal.  We have different goals, different lifestyles.  We have learned from different failures lessons and have experienced different accomplishments…sometimes even pure dumb luck.  None of that matters.  What matters is that we are all supportive of each other.  There is no master of ceremony – you get to be your own master.  So, what are your goals going forward??
Until next time…
PS – My little break from the blog started with a 3-week travel stint but has since stretched for over 2 months!  This seems to be a habit that I run into every Nov or Dec but I'm usually better at hiding it (hmmm…could it be the chill in the air and clouds in the sky that seems to damper the mood?).  Regardless, the outcome is always the same.  My inner gypsy kicks in and makes me want to run for the hills (preferably to a nice warm location).  I get restless, I can't focus, I get twitchy and my palms start to itch.  Instead of running, which is not conducive to this weather, I stick my head under the covers and hibernate.  Today's heat wave of 20 degrees got me up and out to the library.  Thanks to those who are still standing by to read and to those who touched base to make sure I still had a pulse. 🙂